Opensimulator Community Conference 2013 – Special Conference Grid Load Test Scheduled for Saturday, August 3rd!
See on
Scoop.it
-
Metatrame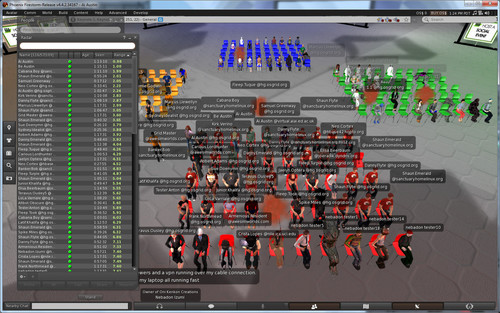 Calling all OpenSimulator avatars!!  A special large-scale load test of the conference grid is scheduled for Saturday, August 3rd at 10AM PDT.  We need members of the community to help push the conference grid to its limits to test the capacity and performance of the simulator software and hardware prior to the first annual OpenSimulator Community Conference!
gawlab's insight:
For the purposes of this load test, feel free to log in with multiple avatars, but please do not use bots, pcampbots, or other various libomv based viewers since we are trying to test the conference grid under conditions as close to the actual conference as possible.  We recommend a Third Party Viewer that can support voice and mesh, such as Singularity, Firestorm, or Kokua.
See on conference.opensimulator.org